Welcome to Waco Family Dental, led by Dr. Chad Latino. We specialize in providing top-of-the-line orthodontics to those in the Waco, TX, area. Our team of highly trained professionals is committed to making your experience as pleasant and efficient as possible.   
We offer a wide range of orthodontic services, including Invisalign. Invisalign is a revolutionary new type of orthodontic treatment that replaces traditional braces with a series of clear, removable aligners that are custom-made for your teeth. This treatment is comfortable and virtually invisible, allowing you to keep your smile looking its best throughout your treatment process.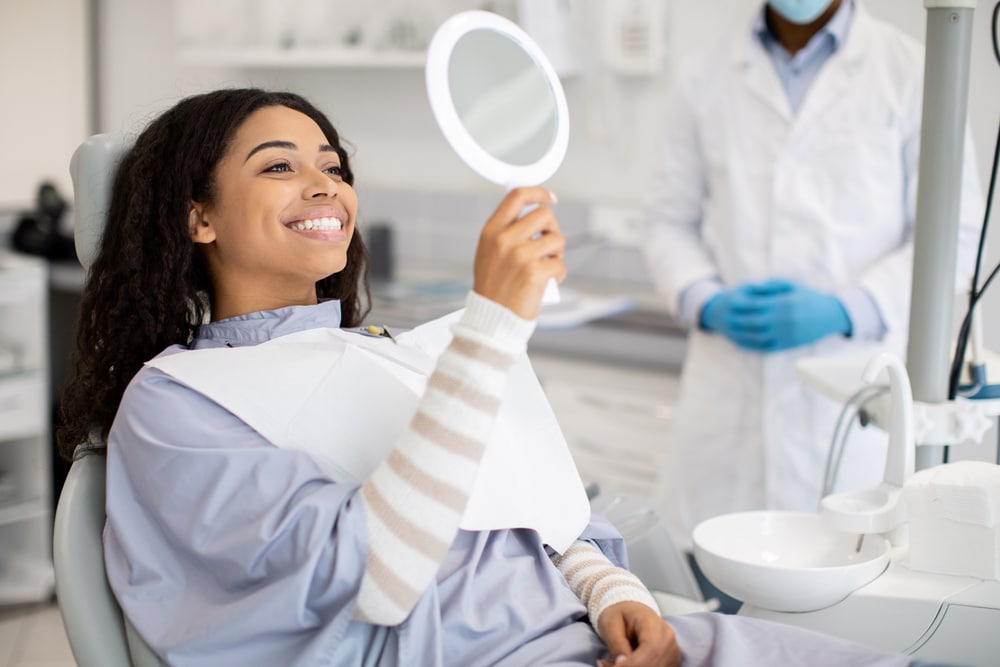 What is Orthodontics in Waco?
Orthodontics is a branch of dentistry specializing in diagnosing, preventing, and treating dental and facial irregularities. Orthodontic treatment aims to create a healthy, functional, and aesthetically pleasing smile. Orthodontists use various methods to correct misaligned teeth and jaws, including Invisalign clear aligners. Dr. Latino also works to prevent further dental issues by helping patients practice good oral hygiene and recommending preventive measures. Orthodontic treatment can also improve the patient's overall health, as a healthy smile can lead to improved self-esteem and confidence.
At Waco Family Dental, we understand that orthodontic treatment can be a daunting experience. That's why we strive to make it as simple and stress-free as possible. Our friendly and knowledgeable staff will be there to answer any questions you may have and guide you through the entire process. We pride ourselves on our commitment to patient satisfaction and will do whatever it takes to make sure you leave our office with a beautiful, healthy smile. 
Invisalign in Waco
At Waco Family Dental, Dr. Latino is a platinum Invisalign provider, making him the best Invisalign dentist in Waco. If you are looking to straighten your teeth, you should schedule a consultation today. The Invisalign process begins with a consultation at our office. During the consultation, Dr. Latino will take impressions of your teeth and create a digital scan to map out your teeth's movement plan. Once the scan is complete, we will create a series of custom-made aligners that fit snugly over your teeth. You should wear each aligner for about two weeks before switching to the next one in the series. As you progress through the aligner series, your teeth will slowly move into the desired position. Depending on the complexity of your treatment, you may need to wear the aligners for up to 24 months. It would be best to visit Dr. Latino every six to eight weeks during the treatment to ensure the process is going as planned. After the treatment is complete, you may need to wear a retainer to maintain the new position of your teeth.
Best Orthodontic Care in Waco
Dr. Latino at Waco Family Dental provides some of the best orthodontic treatments in Waco. Dr. Latino and his team have the latest technology to help you achieve the perfect smile. Our patient-focused approach ensures that each treatment is tailored to your individual needs and preferences. Dr. Latino and his team will take the time to understand your goals and develop a plan that works best for you. With years of experience, we know what works best and will ensure that your treatment is successful and comfortable. With Dr. Latino, you can be confident you are receiving the highest quality of orthodontic care in Waco.
If you're looking for top-notch orthodontic care in the Waco, TX, area, look no further than Waco Family Dental. Contact us today to learn more about the services we offer and to schedule a consultation with Dr. Chad Latino. We look forward to hearing from you soon!